We have the pleasure to inform you that Jan Łukasazewski, the director of the Polish Chamber Choir, is a recipient of the prestigious award for spreading Polish contemporary music from the Management of the ZAiKS Society of Authors.
The distinction was established by the ZAiKS management at the request of the management of its Music Authors' Section. It is given to those who help to spread Polish contemporary music both by performing it at festivals and in concert, and by writing about it. Festival organisers and concert promoters, conductors and musicians, journalists, musicologists and music theoreticians are all eligible for the award. The award is handed out annually. The first one was presented in 2006
The honour is all the more valuable to us because this was the first time the award had been given to a musician whose art focuses on choral music! Certainly, the impressive number of over 700 premieres boasted by the Polish Chamber Choir conducted by Jana Łukaszewski for 39 years now is not without merit. Most of these pieces are by Polish composers, which is worth emphasising.
In previous years the award for spreading Polish contemporary music was given to such luminaries as Stanisław Moryto, Marian Borkowski, Joanna Wnuk-Nazarowa and Agnieszka Duczmal.
Congratulations to Director Jan Łukaszewski!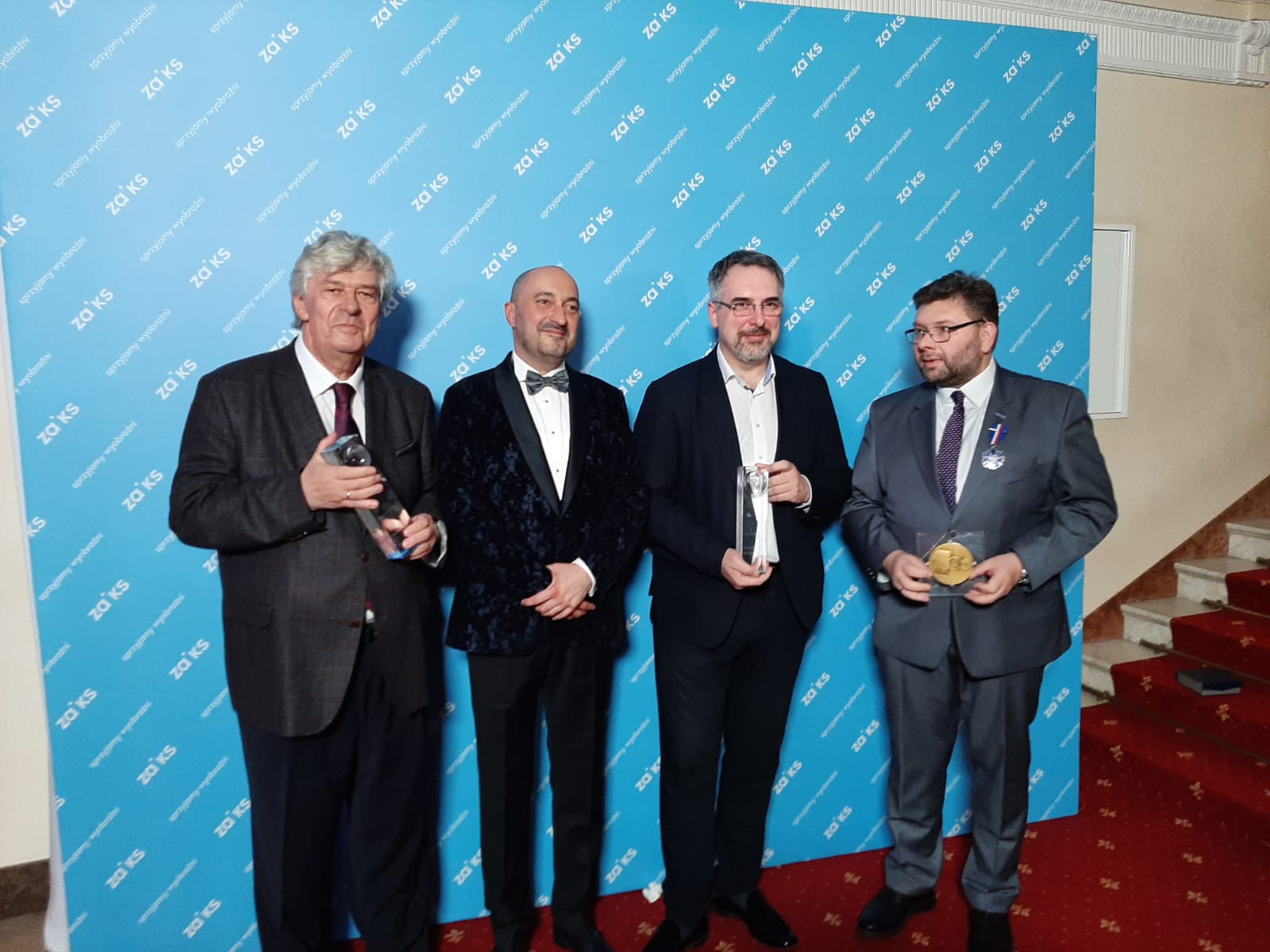 Jan Lukaszewski, Miłosz Bembinow, Klaudiusz Baran, Paweł Łukaszewski; 14.06.2022, Warsaw